FRESH FLAMINGO MAKES CLEAN EATING EASY!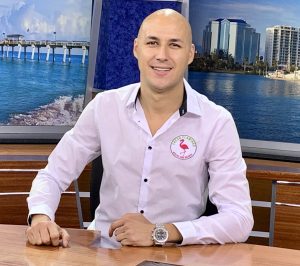 We are Fresh Flamingo and we are changing the way you think about food delivery and meal plans.
Fresh Flamingo was founded by Patrik, who shares a vision of making healthy food accessible to all without the headache of researching recipes, doing groceries, preparing the food, portioning food, and doing the dishes at an affordable price point. He began building on this vision by offering a variety of chef-inspired menus that cater to different wants, needs, and diets. We understand and live by the phrase, "Nourish to flourish!". Fresh Flamingo focuses on using fresh, local sources, non-GMO ingredients to create each meal so your body is fueled right. We are all about ease and freeing up your time, that's why we deliver to private residences, offices, workplaces, and vacation rentals throughout Sarasota, Siesta Key, Bird Key, Lido Key, Longboat Key, Bradenton, Osprey, Nokomis, Venice.
Preparing food takes a considerable amount of time. Especially if you must defrost, prepare, and plan. By choosing Fresh Flamingo as your healthy meal delivery service, you'll have freshly made meals delivered right to your door and free up some much-needed personal time. A 40-hour workweek is already stressful enough as it is, shouldn't you make the time to decompress instead of stress?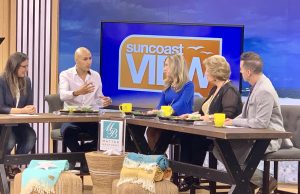 Looking to feed a crowd? Fresh Flamingo offers catering to feed the masses as well as large quantity individual orders so everyone gets just what they asked for. Our catering options are perfect for family dinners, parties, intimate gatherings, work lunches, and more.
Ready to cross cooking off your to-do list for good? Order Fresh Flamingo!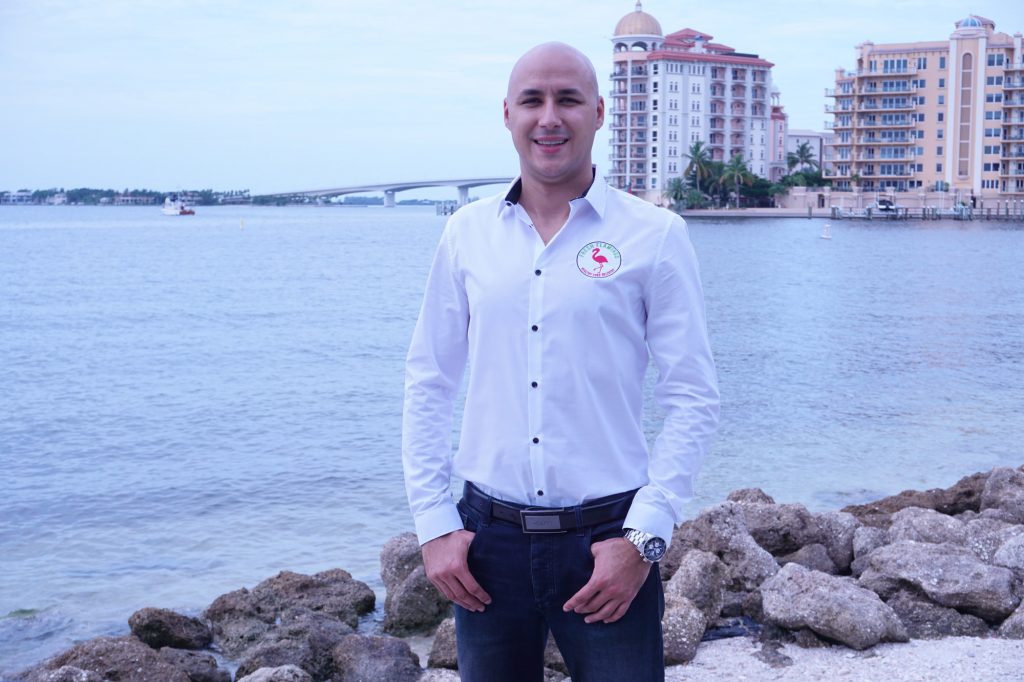 Patrik
I'm 32 and I'm the proud owner of Fresh Flamingo.
I knew early in life that I wanted to make a culinary contribution to the world so I started taking classes in high school like hospitality, gastronomy and tourism. (I was lucky to have a high school that offered some extra special subjects!)
I learned quickly about the American lifestyle, where everybody is busy all the time and they work hard at the office. And while everyone is focusing on doing a good job with this running life, I saw that it was hard for many to find a balance to meet all the daily challenges and still eat healthy. I did some research on hard-working people and their dining habits, and I realized that you are what you eat and a healthy life equals a healthy mind. This is how you accomplish your best performance and that was the main reason I developed Fresh Flamingo.
I love to eat and I love good and healthy food, plus I enjoy cooking. My goal is to share my culinary experiences and my knowledge with more people, and the best way I know how to help is to take my healthy food straight to your offices.
Fresh Flamingo offers a great variety for lunch with a different menu every day that's healthy, delicious and delivered directly to your place of work.
My passion is to make it easy for busy people to eat healthy at lunchtime.
Your next lunch is just a click away on my website.