National Kebab Day is one of the newest holidays to grace the month of July. Started in 2019 and observed upon the second Friday of the month, it's a celebration of everything related to this savory Mediterranean dish. One of the easiest ways of preparing food, but also one of the most diverse, there are over 20 varieties of kebabs. Each family and geographic location has its own unique version. Usually consisting of meat, vegetables, and various sauces, the dish has become a favorite of foodies everywhere.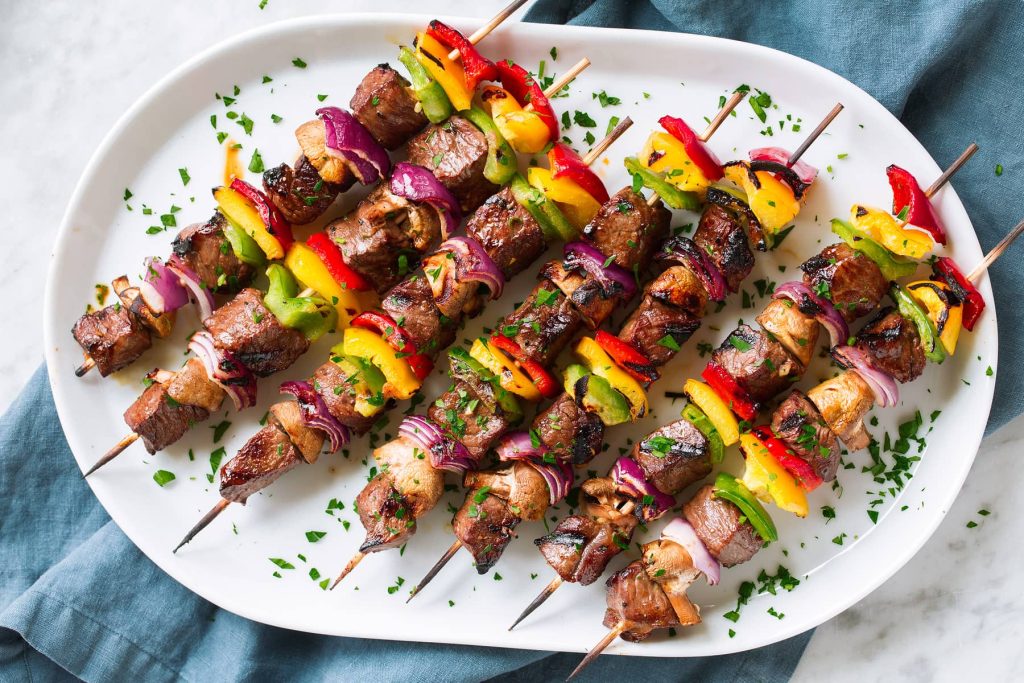 A Brief History of the Kebab
The exact date has been lost to history, but it's believed that kebabs originated in the 1700s in Turkey. (The country, not the bird.) The food might have stayed exclusively to the Mediterranean country had it not been for the post-war economic boom in West Germany. A considerable amount of Turkish immigration in the 1950s led to the kebabs becoming popular in Germany and Western Europe. Like many other trends that have become well known, it didn't take long for the United States to take notice. Throughout the 1970s, Gyros, a Kebob variation, became popular in New York City. While the kebab has been famous ever since its popularity was threatened during the 1990s during the mad cow scare. People simply switched over to chicken and pork kebabs.
Thinking of How To Celebrate National Kebab Day?
Mark your calendars and get your taste buds ready—July 9th is National Kebab Day. If you want to celebrate but have no idea how kabab preparation is done, think pink! Your good friends at Fresh Flamingo are offering up kebabs on July 8th, just in time for the mouth-watering festivities. Our kebabs are made of beef, chicken, and shrimp. But we don't stop there; accompanying them is an excellent batch of vegetables, potatoes, and rice, all served with a side of Tzatziki sauce. Trust us, this is one holiday feast your guests will go for!
Think Fresh, Think Fresh Flamingo!
You've heard about the advantages of meal delivery. If you've ever wanted to live your best possible life and have a diet that perfectly suits your lifestyle, you'll want to choose Fresh Flamingo. Fresh Flamingo offers a variety of meal plans, fresh ingredients, and offerings that are as healthy as they are delicious. Order online on our website or give us a call today at 941-600-6551.