Eating healthy is something we all should do, but many of us don't. That's not an indictment or a statement regarding laziness or a lack of want, but a fact that many of us don't know, or are at least unsure, of where to start. First of all, it's important to remember that eating healthy has a direct correlation to your physical and mental health and even affects your relationships with those around you. Here are some good ways to get started.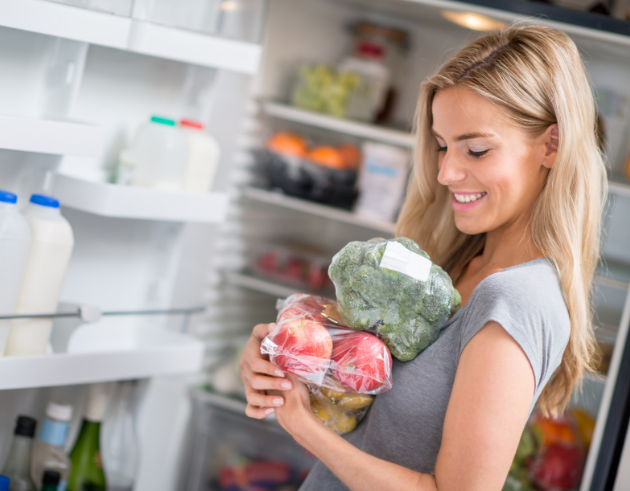 Start Your Day Eating Right
When you were growing up, you were most likely told that breakfast was the most important meal of the day. We're here to tell you that it's very true. Starting your day with a healthy meal is a great way to get a positive foot forward for your daily activities. Rather than simply grabbing a donut or yogurt, have something that's lacking in sugar:
Scrambled eggs & Toast.
Oatmeal with raisins
Fresh fruit such as a banana or apple
Breakfast burrito with a whole wheat tortilla.
Say Yes to Water
If you're someone who enjoys drinking soda throughout the day, it's time to kick the habit. One of the best ways to start a healthy regimen is to replace sugary sodas with water. If you're an energy drink person, consider drinking brands such as Celsius, C4, and Bang. These have zero sugar, which is detrimental to positive eating habits. It's important to remember that you should have 2-3 liters of water a day, and maybe even more if you're someone who exercises on a regular basis.
Stop Eating Before Bed
We've all been there–a case of the midnight munchies. Eating before bed is one of the worst things you can do if you're trying to lose weight. Your body's metabolism ceases to work efficiently when you're asleep and, as a result, doesn't have the ability to burn off the excess calories you intake right before you lay down.
Think of Eating Healthier? Choose Fresh Flamingo!
One of the reasons that people avoid eating healthy is because it's much easier to pick up fast food on the way home or simply don't have the energy to cook a full meal. Fresh Flamingo can eliminate both of these factors from your daily life. At Fresh Flamingo, we are excellent at preparing delicious meals that are acclimated to your lifestyle. To get started, give us a call at 941-600-6551.